You spoke, we listened. The LANDED team understands that the interview and hiring process can be difficult. We compiled our internal data for you, to share what key components encourage workers to say YES to taking an interview (and show up).
LANDED's Three Step Guide shares best practices for reducing ghosting (no shows) in interviews!
Our team knows the hiring process can be hard. That's why we used our internal data in order to provide operators and hiring managers with insight into what factors into a blue-collar workers decision for taking an interview and tips for a seamless interview process!
Why the LANDED Three Step Guide to Reduce Ghosting
?
Our team asked a collection of different Employers what their biggest staffing challenge is. Nearly 70% of participants voted "Ghosting (no shows) in Interviews!"
This guide exists to solve that problem.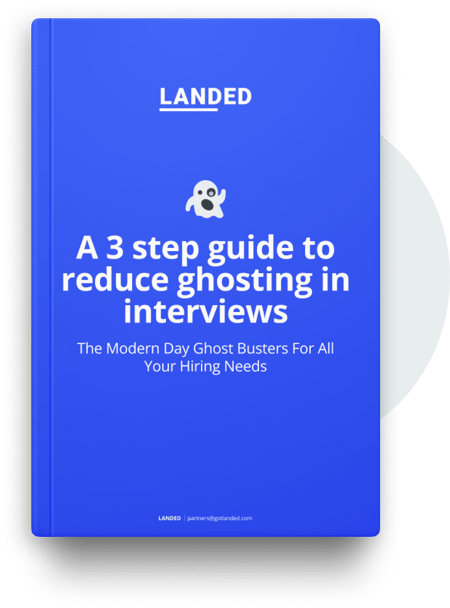 We're the Modern Day Ghostbusters, for all your hiring needs.
Next time you get ghosted, you know who to call.